Karen's last 2 posts were fascinating, and parts of her design process reminded me of my own designing process.
Unlike Karen, I do very little OOAK work. Most of my crochet and knit pieces that wind up being one of a kind become so because I either really hated making it, I cannot get any more of that yarn, or I sold it and forgot to take notes on what I did.(in which case, the buyer never learns that the piece is OOAK).
My first consideration when making a new design is what yarn I have. I design from my yarn stash. This entails looking at it until something catches my fancy. Always fun, as there's some awesome fibers in there.
Then I think about how much of that yarn I have. Some of these yarns come in tiny balls, and somehow I usually wind up with just one ball. Most of those yarns can be used for a trim, which necessitates picking out a simple yarn that'll match in fiber content and color.
Yarn "talks" to me, tells me what it wants to be. And sometimes different colors want to be different things. The same yarn that wants to be a shawl in this color,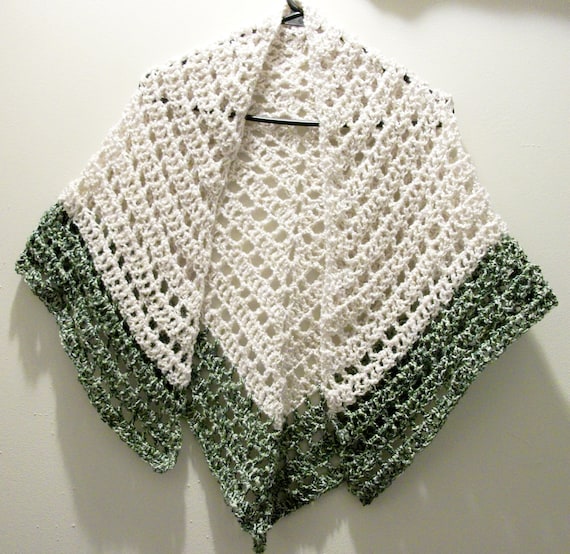 wants to be a baby blanket in another,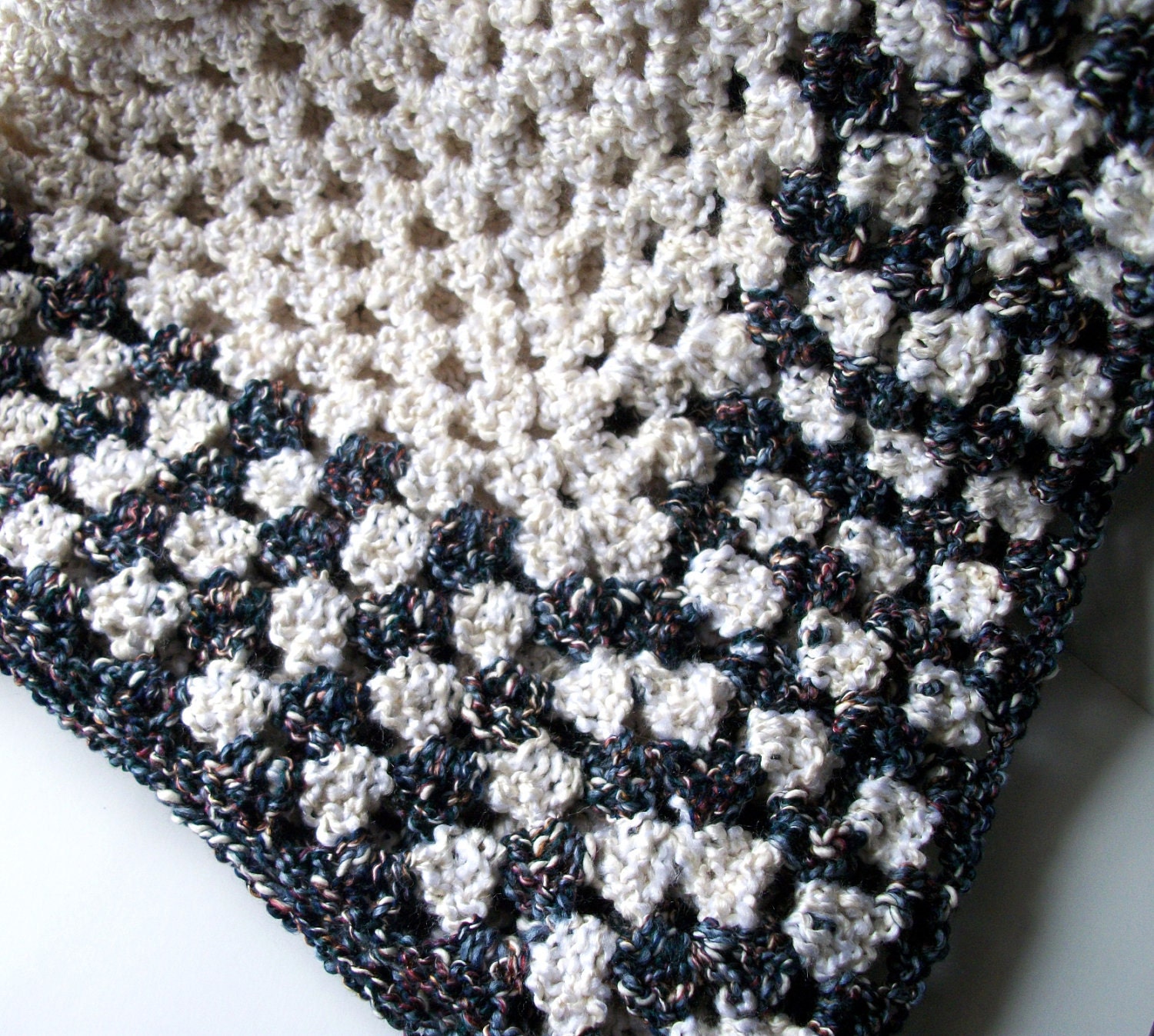 and a hat in a third color.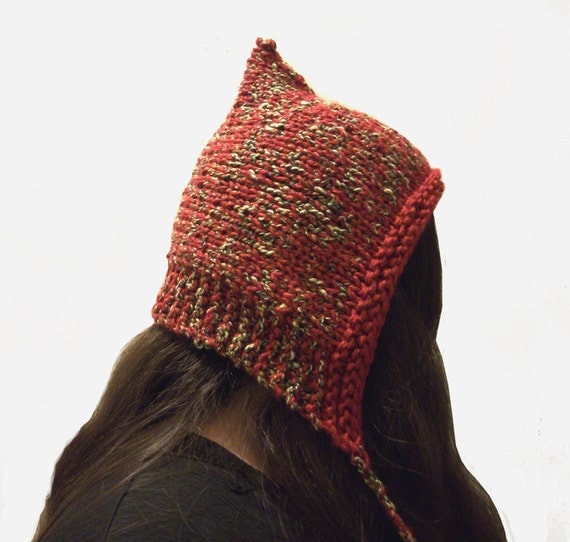 I was actually making that blanket in the red when I decided to change to the blue.
Like Karen was typing about in her posts, I know what goes into a certain size item. I know that if I have 100 yards of worsted weight yarn, that I can make a pair of fingerless gloves in the
short style
, or if I have 150 yards, I can make either of the
longer
styles
. That 240 yards of a size 10 crochet cotton can get me the
wedding gloves
, or just over 100 yards of the same cotton can make something like the
fishnet gloves
.
I can get a general idea of what size of an item I can make, then I decide on a basic shape.
Then I put hook or needles to yarn, and begin making that shape a reality.
While I'm designing, I'll try a piece on after every row, a necessity when you like to shape stuff to make it look like it was tailored.
Oftentimes, I'll change a design totally midstream. All of the
wrist band /cup cozy designs
, for example. They were all supposed to have been fingerless gloves, and I decided to turn them into cup cozies instead. A few of the basic designs did finally make their way into a pair of fingerless gloves, and the rest will eventually.
And if I decide I don't like it, the great thing about yarn is that you can just rip it out and start over!